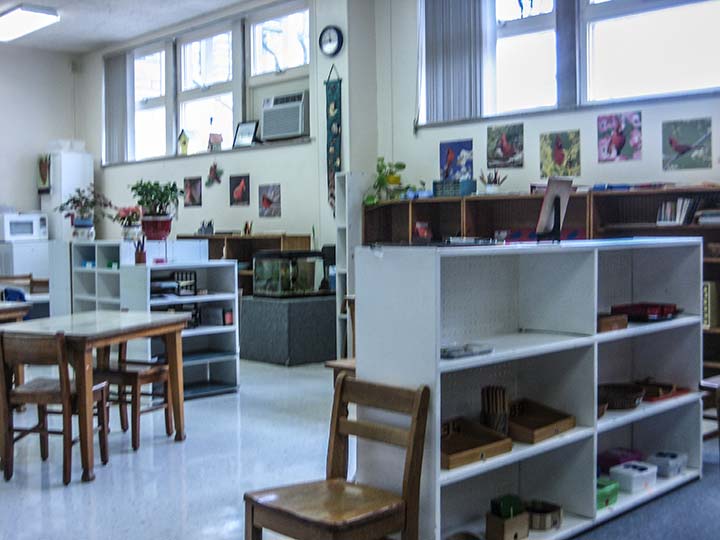 A Growing Place Montessori currently consists of one single classroom, specially designed to meet the developing needs of children from about ages 2.5 – 6 years old.
Our small school, with its low student-teacher ratio, allows the faculty  to focus on the unique learning styles of each child.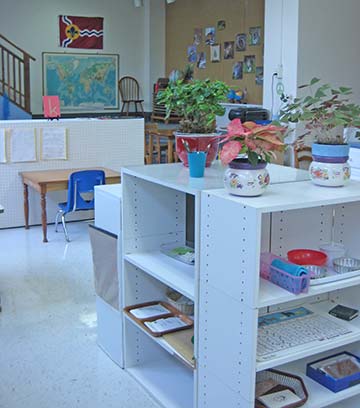 Our self-contained classroom offers materials neatly arranged on open shelves that inspire the child to explore concepts in the areas of Practical Life, Sensorial, Math, Language, Science, Art, Geography and Cultural Studies. 
Our outdoor space features a fenced area with space for gross motor activities and a play structure. We also take walks in the neighborhood and visit the nearby park.  During inclement weather, play activities are set up in the school gym.
A Growing Place Montessori School shares the building with Bethel Lutheran Church.  Since our inception in 1975, our school has been located at Cure of Ars in Shrewsbury, at Fontbonne University, and at Clayton United Methodist.  A Growing Place Montessori is a non-sectarian program.