We suggest the following steps as a way to get to know us, our program, and our classroom.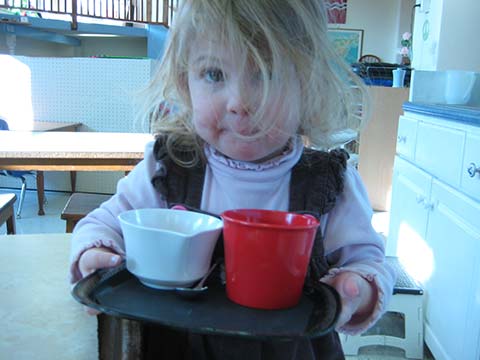 Individual School Tours are given at the end of the school day, around 3:30-4 p.m., so that the directresses can be present to talk and answer your questions. Your child may come to the tour.
Schedule a tour today! Call us at 314-863-9493
Open House You may also tour our classroom at an Open House for prospective families. We will share our approach to Montessori and specifics of our program. Please contact us to receive an upcoming date.
Observation  We invite parents to observe a class in session, especially during the work time. This allows you to see our style of interacting with the children.
Application  Upon completion of the application form, the start date for your child can be evaluated. Click here for the application (PDF).
Phasing In & Orientation  New students are usually invited to make short visits to our classroom so they can become familiar with us. At the beginning of the school year, phasing in over several shortened class sessions allows the child to make a gradual transition to our classroom routines.