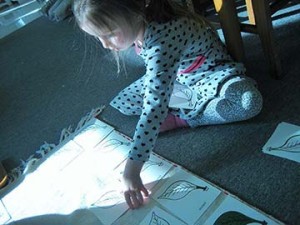 The Montessori Foundation
The Montessori Foundation and its membership organization, The International Montessori Council, are non-profit educational organizations, that nurture, inspire, and support the development of strong, successful Montessori schools around the world.
American Montessori Society
The American Montessori Society (AMS) is the foremost advocate for quality Montessori education, an innovative, child-centered approach to learning. AMS sets the high professional standards that inform Montessori education as practiced in AMS-accredited schools and taught in AMS-affiliated teacher education programs.
Kids Talk Newsletter
Marin Schmidt offers advice and resources backed by over 30 years of experience working with young children in weekly Kid's Talk newsletters.
Montessori Services
Remaining true to Dr. Montessori's vision of transformational education, our mission is to provide teachers and parents with resources that will help create rich environments for the child at school and at home.
Michael Olaf's Montessori Environments at Home & at School
For 30 years the Michael Olaf Company has been the most respected international source of Montessori toys and educational materials for homes and schools. These special items help to create beautiful environments that foster creativity and a love of learning.