A Growing Place Montessori follows a traditional school year: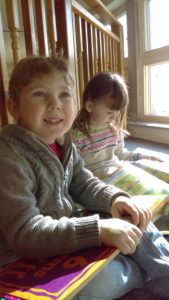 We are open September – May, Labor Day – Memorial Day.  We are closed during the summer.
Sessions are held Monday – Friday
A Growing Place offers two complete, academic sessions each day:
The Morning Session takes place from 9:00 am – noon
The Afternoon Session takes place from 12:30 – 3:30 pm
Each session contains the same elements of our day.  There is no nap time.
Enrollment in the half day program reserves a space for your child in EITHER the morning session OR the afternoon session, Monday – Friday.
The full day program includes the morning, lunch (brought from home), and the afternoon.  Because the full day program requires a child to be able to sustain focus through many activities, admission requires permission from the Director.
An optional Early Start Session from 8:00 – 9:00 am is also available.
To inquire about current openings, e-mail the Director at info@agrowingplacestl.org